PRODUCT MANAGEMENT FOR:
---
20+ BRANDS
10+ COUNTRIES
300 000+ CUSTOMERS
"Product strategy's
focus is not the product.
It's the customer."
Zigmars Rozentals
His expertise has helped to create digital products supporting top brands
.
He has been in the digital product business for the last 20 years.Zigmars has been a part of product startups in Europe and Silicon Valley.His expertise has helped create digital products to support such top brands in their fields as Jaguar Land Rover, TEAM, JetBlue Airlines, JYSK, Cathay Pacific and many others.He has been featured in Forbes and other business media.His product strategy is customer centric, transforming and brings results.
Internationally Recognized Certifications
.
.
.
"Product thinking is about
Problem solving.

If you go into the problem deep enough,
the solution becomes obvious for everyone."
Zigmars Rozentals
Zigmars Rozentals has helped countless organizations to increase their revenues by helping to develop products that their customers love.
Because good product management
is not about products.

It's about customers.

It's about people.
"Great companies
are built on great products"
Elon Musk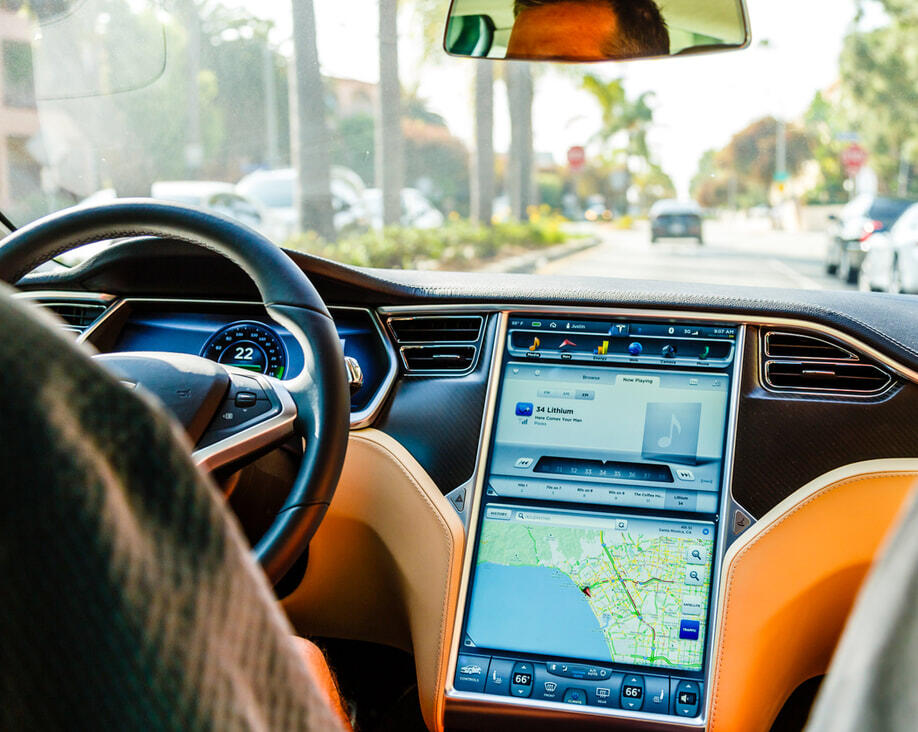 New toothbrush development - a project or product?
How it started
For many decades the term "project" has been a buzzword.

Companies and organizations for years proclaimed any plan or activity as a project. The outdated thinking boxed everything into project - building a skyscraper, launching a new toothbrush, restyling an automobile, creating a website, planning vacation and even starting a family was looked at as a project.

These days are gone. Although the "project" concept was successful for some time, the history has proved that project thinking has a limited perspective and it is not sustainable in the long term.
How it's going
That's where product thinking comes in.

Product perspective exposes a bigger picture without expiry date. Product oriented mindset admits we are living in a quite complex market environment which is in ongoing development and presents new challenges constantly.

Product mindset is a new paradigm.

Product oriented approach means listening rather than selling. It's more about learning the context than pushing ideas.

Product mindset falls in love with problems, not solutions.

Product thinking means Problem solving.

Product thinking helps to understand problems deep enough so the solution becomes obvious for everyone.

Product framework can be applied to traditional products such as cars, chocolate bars and mobile apps.

However, product thinking is a framework that be applied to any industry. Building spaceships, creating startups and even expanding non-profit organizations.
PRODUCT FRAMEWORK ATTRIBUTES
CUSTOMER FOCUSVALUE ORIENTEDCOMPETITIVE ADVANTAGEUNIQUE VALUE PROPOSITIONQUESTIONS MATTER (5 Whys)FOCUS ON THE PROBLEM NOT SOLUTIONDESIGN THINKING
A product is a vehicle to deliver value.

It has a clear boundary, known stakeholders, well-defined users or customers.

A product could be a service, a physical product, or something more abstract.

(Scrum Guide)
Digital Transformation leverages technologies creating new value for customers, employees and stakeholders in the broadest possible sense.

It takes innovation and capabilities to rapidly adapt to changing circumstances.

Digital Transformation is an ongoing process.
READY?
DIGITAL TRANSFORMATION
CHALLENGES "STATUS QUO"
STARTING WITH A VISION
IT IS AN ONGOING PROCESS.
IT TAKES A FUTURISTIC MIND AND
ADAPTATION TO EXECUTE IT RIGHT.
.
.
Retail & e-commerce
Digital Transformation has changed the world as we know it. Our consumer experience in retail has been reshaped and transferred to online interaction by such brands as Amazon, E-Bay, AliExpress, Etsy and many more.

During 10s decade Zigmars Rozentas has enjoyed the advantage working with the top Magento agency in the world - Scandiweb. His project management and product ownership contribution resulted in a number of successful online shopping solutions for such global brands as Jysk, Jaguar Land Rover, Real Deals, Lash Affair and others.

In the new decade (20s) Zigmars Rozentals still remains a big believer in e-commerce as a major industry. In his opinion online retail is still at the early development phase and is heading to continue the steady growth for a decent period of time in the future.
ONLINE CAR DEALERSHIP
Could you make a purchase of €90,000 without seeing and touching the item you're buying?

The countless examples of car dealerships switching to online sales platforms prove it is becoming every day experience for many customers.

With a help of the latest technology potential buyers are able to dive deep in a brand new car experience even without visiting the showroom.

Well, how about the test drive, you may ask. That's also within reach of a single click and you get your desired car delivered for an immersing test drive at your doorway. Take a ride. If you enjoy it's just one more quick and you can keep it.

The first online sales platform for Jaguar Land Rover in the UK was built in the mid 10s. Zigmars Rozentals product ownership expertise played a role for the groundbreaking solution launch customizing one of the most popular online shopping platforms. Years later the same unique platform is still used for selling other car brands such as Lamborghini, Mitsubishi, Citroen, Ford, Peugeot and others.

Will you be able to feel the desirable new car smell without visiting the dealership? The future will tell.
The first Jaguar Land Rover concept store in Westfield Stratford shopping centre (London) distances itself from traditional car dealership and provides a better alternative - mixed reality between traditional and online shopping experience where buyer has much more power in the process of purchasing the vehicle.
Learn more:
Jaguars Land Rover's newest retail innovation powered by RockarForbes: Car Buyers Want A Hybrid Of Online And Offline Shopping Experiences
DIGITAL MUSIC INDUSTRY
Music is probably the most visible example of digital transformation. It has impacted every aspect of music starting from instruments and recording to ways of distribution and consumption.

Zigmars Rozentals connection with music started in the early 00s, when being a part of nu-metal band his role was electric guitar player. Through the experience of countless live concerts and recordings he developed a good understanding of sound and music quality. His transition to hip-hop genre later widened his perspective also in electronic and digital mastering fields.

More than ten years later his experience was highly appreciated when he had the privilege to assist creating Sonarworks music app for consumer market. Sonarworks is the industry-leading tech used to record your favourite artists like Lady Gaga, Kanye West, Madonna, Rihanna, The Killers, Adele, Coldplay and more in over 70,000 professional recording studios.

Zigmars Rozentals has presented Sonarworks consumer app in audio shows in New York and Los Angeles US.
Testing sound frequency curves in the Holywood studio where Michael Jackson created his legendary "Thriller" album.
Learn more:
How the Sonarworks technology worksForbes: The Future Of MusicGlobal Music Market Landscape 2021 - 2026 by Business Wire, Berkshire Hathaway
LOCALIZATION &
TRANSLATION
One may think that globalization has converted the world into a global village where everyone speaks the same language, uses the same phrases, understands the same culture, and shares the same mindset.

Not true.

Despite global markets and worldwide access to the same products and services for everyone, people are living in their own unique societies and constantly developing their own individual cultures. These are different cultural environments, separate from each other.

That's a tough challenge for marketers and communication experts. The same word in one language can have a different meaning in another. "Google Translate" is not a panacea.

Even a tiny mistake adjusting the product communication to a certain market can cost heavily to companies and organizations. The loss is measured not only as missed earnings but damaged reputation in the long term.

That's why localization and translation services are more relevant than ever.

One of Zigmars Rozentals engagements since 2019 has been consulting localization companies who provide services to a wide range of industries. His strategic advisory has been appreciated and helped to achieve further growth. He strongly identifies the localization market as an opportunity for development in the future.
DIGITAL
ACCESSIBILITY
According to World Health Organization one billion people – about 15% of the global population – live with some form of disability and this number is increasing.

Digital Accessibility helps websites, devices and other digital interfaces become accessible to people who experience some type of disability such as sensory or cognitive impairments or physical limitations.

"Simply Accessible" (later acquired by Level Access) has been one of the accessibility champions serving the US big tech and aviation companies. Working with the company Zigmars Rozentals was privileged to help implement accessibility solution to such notable brands as JetBlue Airlines, Cathay Pacific and others.
"Do not be conformed to this world,
but be transformed by the renewal of your mind."
Romans 12:2 (The Bible)
intro
Zigmars Rozentals has helped countless organizations to increase their revenues
by helping to develop products that their customers love.

Because good product management
is not about products.

It's about customers.

It's about people.
page 01
He has been in the digital product business for the last 20 years.Zigmars has been a part of product startups in Europe and Silicon Valley.His expertise has helped create digital products to support such top brands in their fields as Jaguar Land Rover, TEAM, JetBlue Airlines, JYSK, Cathay Pacific and many others.He has been featured in Forbes and other business media.His product strategy is customer centric, transforming and brings results.
PROLOGUE
In recent LinkedIn post Zigmars Rozentals wrote:

"Good product managers love their product. It's WRONG!
If you are a product manager you should NOT love your product.
Your love should go to customers.

Love the PROBLEMS customers have, not your PRODUCT.
Sure, you have to know your product in detail. And how it delivers value for the customer. But the main FOCUS should be fixed to CUSTOMERS and their needs. The product should make CUSTOMER happy, not you."

The paragraph above sums up the product mindset behind Zigmars Rozentals expertise.
"Whoever of you want to become first,
he shall be servant to all"
Mark 10:44
(The Bible, YLT)
BEGINNINGS
Zigmars Rozentals knew from a very young age that he was destined to serve humanity in one way or another.

But the dawn of the new millennium brought with it a more refined fascination for Zigmars Rozentals – the inherent potential of technology that is capable of creating value for humankind in the IT and digital sphere.
page 03
DISCOVERY
With his intrinsic hunger to learn and truly understand the motivations behind people's decisions, customer centric product development made sense for the early days of Zigmars' career.

Even before Zigmars integrated product management into his IT strategies, he was on a perpetual search for answers in terms of what customers sought in the products they chose to use.

What problems and "pain-points" people experience using existing products and solutions?Why do they are not happy with results?What is the ultimate "why" behind their actions?How to deliver product value that serves better for customers?
The "why" has always pulsed at the heart of Zigmars' mission, and so – since the early 2000s – he has been deeply involved in the development of digital products that break new ground.

In fact, by 2003, his first digital agency opened its doors, serving an eclectic mix of retail companies, real estate agencies, and local e-commerce pioneers.

Zigmars has a widespread background in liberal arts, having studied public relations, theology, and business. While his role as "student" has long passed, Zigmars still considers himself a lifelong learner and a student of life, keen to constantly expand his knowledge regarding history, economics, theology, politics, and – most significantly of all – people.

Zigmars places humanity at the heart of everything he does, whether he is outlining the vision for a product strategy, extracting and emphasizing its value, or listening to people's feedback exploring their pain point and needs for future products.
page 04
ACTIVATION
Fast-forward to the mid 2010s – Zigmars spent his days serving society as a passionate IT manager creating solutions that were used by thousands of customers worldwide.

In the words of Albert Einstein, "The best way to predict the future is to create it". These words inspired Zigmars to invest his efforts in a number of concepts surrounding technological innovation which, with time, flourished into several startup projects. One of Zigmars' companies was selected to represent Latvia in the Silicon Valley, California Business Mission. Additionally he was featured in technology section Forbes magazine.

Developing his partnership network in Silicon Valley he became a member of Telos Ventures Technology Accelerator which is a global gospel-centered business community and advisory group that encourages and equips entrepreneurs and investors building the next great startups.

Besides it comes as no surprise that he was invited to serve as a judge at numerous startup events, including Startup Weekend – bringing ambitious entrepreneurs from hundreds of cities worldwide into one space to get a taste of the startup life.
page 05
TRANSFORMATION
With time and new client projects Zigmars continued to develop his product management and strategy skills. His experience was built accepting new considerable and significant roles in creating products for some of the biggest brands on the planet.

Through innovation and an awareness of the ever-evolving landscape in which we live, Zigmars embraces the product management mindset as an ongoing need for companies and organizations to survive, grow and expand.

The customer centric perspective always brings outstanding results, because "it's not the great products that make the world a better place, because people do. Great products are excellent tools. We use them. If we do it wisely, focused and kindly, the world is becoming a better place for everyone", on his own words.

As a generalist, Zigmars has a mastery for finding unorthodox solutions for challenging problems. He sees things from a greater perspective and unique standpoint. With his far-reaching experience, Zigmars has earned respect and admiration as a trusted insider spanning various fields and industries – from insurance to finance organizations, non-profit organizations, church and ministry, retail and e-commerce, sound engineering, localization and translation, digital accessibility, and real estate among many others.
page 06
THE SHIFT TO PRODUCT LEADERSHIP
Gradually, over the past decade, Zigmars' focus refined to the product management and strategy arena.

With the firm belief that success of any company lies in its ability to serve customers, Zigmars has helped countless organizations big and small, to increase their revenues by implementing the right product strategies that work.

"At the end of the day, in the free market the customer is king. Customer goes to the marketplace to exchange his money for something he needs. And this something needs to give him more value than his spent money. The customer should return home as a winner of this trade. So, this is the great commission of the company - to create value that serves customers better than money. The product is the vehicle to deliver value for the customer, companies that serve customers well, become great companies."
page 07
ON THE SIDELINES
While Zigmars has a lengthy and impressive professional track record,
he also pursues other passions beyond the borders of his career.

Zigmars is married to his lovely wife Liga, and they have three children.
They reside in a suburb of Riga, Latvia.

Zigmars has been an active and devoted member of the church since '98 and, since 2006, he and his wife Liga have been involved in a number of The Alpha course activities such as The Marriage Course, Pre-Marriage course, The Alpha Course and Alpha in Prison leadership.

Zigmars firmly believes that everything is connected – work and family, professional and personal, morals and ethics and everything in-between.

He deems family to be a critical player in the success of any society and individual. He frequently cites John Paul II:
"As the family goes, so goes the nation and so goes the whole world in which we live".

One of Zigmars' areas of interest is art. That's the field where he is not only a passionate enthusiast but also a creator. His personal online art gallery RozentalsArt was opened in 2020 and since then more than 20 works of art have been displayed for public appreciation. His paintings are in the style of modern abstract expressionism and created using experimental techniques and tools.

While Zigmars considers himself an apolitical individual, his views revolve around the core creeds of personal responsibility, individual freedom, limited government, free markets, and fair opportunities for every human on Earth.
page 08